Latvia – A Winter Olympics 2014 success!
Latvia in the Winter Olympics 2014: Silver medal in Skeleton, Silver in Bobsleigh and 2 Bronzes in luge!
Its been a while since we posted up here folks but with such good news for Latvia in recent weeks at the Winter Olympics we felt we should take some time to share the good news with you all! And a nice fun clip of Latvians letting there hair down with a new variation of skeleton using a … yes you guessed it, a shovel!
Although coming 23rd in the medal table claiming 2 silvers and 2 bronzes, Latvia a nation of just 2 million did extremely well in relative terms. If we look at the table below we can see that there can be other ways to measure success!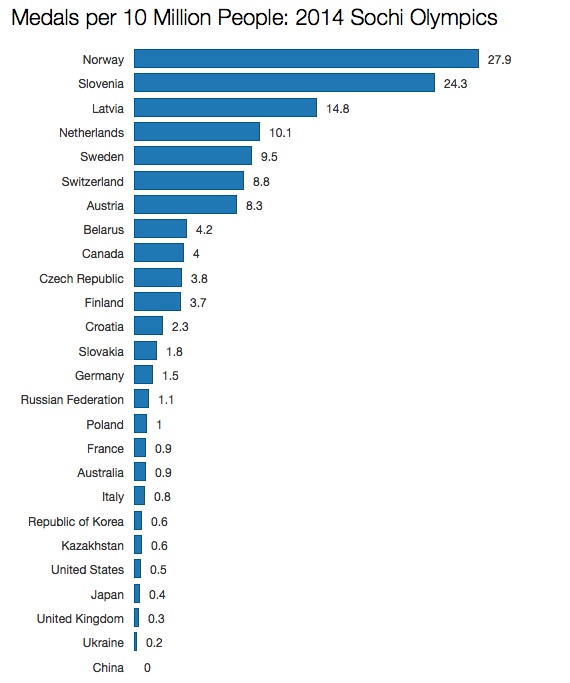 Ok, Im joking with the table but really for Latvia, sporting events are a big thing especially when playing against well known successful teams. Within the Ice Hockey Latvia was pitched against Canada with a surprisingly good result 2 – 1 to Canada in the quarter finals. Hang on, Latvia lost but it does not matter, they reached the quarter finals, played against one of the best teams in the world and still came out with 1 goal and only 2 against.
You will notice that all of Latvia's medals were awarded to participants on the Bobsleigh, Luge & Skeleton track and it is not surprising really. Latvia is home to one of the top Bobsleigh training tracks in Europe and is event open to the public to enjoy the thrills at weekends!
Well done Latvia and well done to all the other countries participating! You will notice no Estonian or Lithuanian medals this time around! Only joking neighbours!